The mission of the International Public Management Network (IPMN) is to provide a forum for sharing ideas, concepts and results of research and practice in the field of public management, and to stimulate critical thinking about alternative approaches to problem solving and decision making in the public sector.
To satisfy this mission IPMN convenes its members in annual conferences and workshops and publishes selected papers presented at these events in a book series, the International Public Management Journal, and the International Public Management Review online. IPMN also provides provides this website that includes the membership directory and a number of services to members, and a list server to permit rapid information flow among members. IPMN seeks to facilitate exchange and cooperative work among its members. Opportunities include visiting lectureships and other speaking opportunities, scholarly visits to members' institutions, joint research and consulting projects, pooled funding for research.
The intent of the International Public Management Network is to create and sustain a dialogue on emerging management concepts, methods and technology so that members can learn about innovation and change in public sector organizations throughout the world. IPMN presently includes members representing about one hundred different countries and has a goal of expanding membership to include representatives from as many nations as possible. To view the roster of IPMN members or to contact individual members, please view our searchable Member Directory. IPMN is a voluntary network and non-profit corporation. Policy and management decision making for the Network is the responsibility of the IPMN coordinators group. For information on how to become a member of IPMN refer to Membership Information.
Emeritus Founding Members
Welcome Message by the President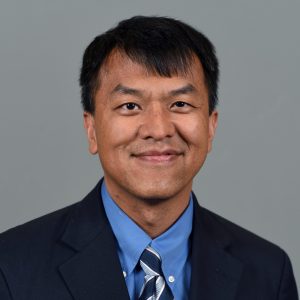 Dear Visitor,
On behalf of the International Public Management Network, I would like to personally welcome you to our website.
IPMN is a non-profit network started in 1996 by a small group of public management scholars from different countries who firmly believed in the necessity of promoting public management debate among academics and practitioners following an international and interdisciplinary approach. The goal is to strengthen our political institutions: our laws, our courts, our elected officials, our agencies, our rights, our police, our constitutions, our regulations, our taxes, and our shared infrastructure.
There are many challenges facing these institutions that are being fiercely debated in countries today, including immigration, free trade, and fairness towards religious and ethnic identities, women, and ordinary people. IPMN's approach to these controversies has three elements.
First, we believe in the importance of debate. Different societies have different values and use different policies and strategies to achieve their goals. At IPMN, we believe that these policies and strategies should be regularly tested to make sure the evidence shows they are the best way of achieving the intended goals. Through argument and competition, these policies and strategies can often be improved.
Second, we believe that societies are dynamic and can get better. By doing our research and sharpening out arguments, we are working to bring this improvement about. There are some goals that most countries agree on, such as the Sustainable Development Goals of the United Nations, and our research can help all countries get closer to achieving these goals. There are other aspects that are specific to each country, for example the different mixes of democracy and executive power. In this regard, IPMN works with the full spectrum: ranging from China, which hosted our conference in 2017, to Norway, the host of our 2018 conference.
Third, IPMN supports an interdisciplinary approach. Papers at this year's conference draw on management and political science, economics, international relations, psychology, sociology, and anthropology among other disciplines.
We believe that combining the elements of interdisciplinary research, debate, and a focus on improvement can provide evidence to policymakers to help them better achieve the goals of their societies and the ambitions of their citizens.
In 2023 I proudly became the new President of IPMN. Like my predecessors, I will do my best to develop IPMN knowing that I can count on the help and enthusiasm of our core group of IPMN members and of all those like yourself who are interested in public management.
I look forward to seeing you as a new IPMN member.
Dr. Sophal Ear
President of IPMN