Leading and managing in the global context
The next IPMN conference will be held in Seoul Korea, July 8-10, 2020. The topic will be: "Leading and managing in the global context". The host will be the Graduate School of Public Administration at Seoul National University, which celebrates its sixtieth anniversary this year.
Prospective presenters will be asked to submit in early 2020 an extended abstract of their research papers (max 500 words) for initial screening. An overview of the theme of the conference is given below. More information will be provided soon on ipmn.net.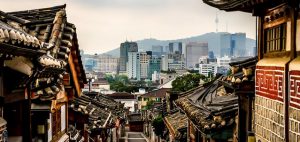 We are living in a turbulent era where many claim there is a global epidemic of ineffective leadership. There is no doubt that leading and managing communities and nations requires great public leadership. Leadership capacity demands innovation and entrepreneurship to move society forward. Management capacity is critical to allocating resources and implementing policies in order to make changes in a positive way. Despite the meanings of leadership and management capacity differing by social, political, and geographic context, scholars often consider leadership as a personal value and use leading and managing concepts interchangeably without considering differences or its multiple dimensions. In the field of Public Administration, one of our goals is to educate and raise public leaders at the right time in different contexts.
Paradoxically as market principle prevails in every sphere of human society across the globe, public sector management has also come to highlight effectiveness and efficiency. Leaders play a crucial role in striking an appropriate balance. To this end,
Overall, following is possible questions to be discussed:
Are western public leadership styles fundamentally different from Asian leadership styles?
What value does strong leadership add to public settings?
What are the qualities of a good public leader and do they differ by culture?
To what extent is quality leadership sector specific?
How can PA scholars educate future generation of good public leader?
In the same vein, we can also develop a set of similar questions and arguments about public management.
Additional Possible sessions:
– Good Public Administration and Sustainable Development
– Role of Government and its Competitiveness
– Non-profit Organization and Development
– Happiness in new era of aging society
– Smart Governance
– New governance, networks, territories and decentralization
– Relations between Governments and Market
– Official Development Assistance